Disney Junior's T.O.T.S. | Adventure, Animation, "Comedy (pretty sure the joke's the show…)" | TV Series: 2019 – (hopefully soon?)
Disney Junior's T.O.T.S. features the many adventures of Pip the Penguin and Freddy the Flamingo as they deliver self-described "adorable" animals to their forever parents. Since they are the only non-stork delivery team, they have to work hard to prove their worth to the "esteemed" Tiny Ones Transport Service.
What does T.O.T.S. stand for on Disney Junior?
T.O.T.S. is an acronym for "Tiny Ones Transport Service." Or, if you've seen it, you know the real meaning is "Turn Off This Shit." It would be "Turn Off This Shit Now" but T.O.T.S.N. really makes even less sense than the show itself.
Where's Mickey Mouse Clubhouse when you need it? Oh that's right. That slow descent into the inner reaches of hell got cancelled in 2016.
What's the basic plot of T.O.T.S?
T.O.T.S. is an underdog story. It'll show your children they can be anything they want to be when they grow up. They can also solve anything with some creative thinking.
For some unknown reason (I mean, they might have explained and I just checked out entirely), a flamingo and penguin (who can't fly) team up to deliver babies. They deliver these beastly babies to random families across the world.
Important to the plot, they are the only non-stork team to deliver babies. They are also the only team that requires two of them to be effective. This leads to some workplace discrimination and potential bigotry. But the discrimination is handled in a fun, upbeat sort of way.
The misfit team, Pip and Freddy, learn many lessons about life like how to care for babies (important life skill for the target audience) and never giving up despite adversity. It also teaches: problem solving skills at a level slightly higher than Mickey Mouse Clubhouse In other words, it's a half hour packed full of shit your five year old will love but that will drive you to drink at 10 o'clock in the morning.
Where can you watch (or where should you avoid) Disney Junior's T.O.T.S.?
OK. So why are you trying to find this show?
Nevermind.
If you have a serious desire to watch T.O.T.S. with your little one or plop their tiny asses down in front of it as you escape for a kid-free half hour, you can find T.O.T.S. on:
Disney Junior – it plays at various times. You can leave that shit to chance or you can check out Disney Junior's daily schedule here. Be sure to plan out all your Disney Junior watching times so you know which of their shows to avoid.
DisneyNow – like nearly every major network and cable station, Disney Junior has an online place to watch some of your *favorite* shows. And yes, at the moment, T.O.T.S. is one of them. For your viewing pleasure, you can watch T.O.T.S. here – any episode you want! Holy shit! If only the show was any good.
Disney+ – if, like most parents of young children, you have subscribed to DisneyPlus, you'll be happy to note that, at the time of this writing, your money is going to helping you not see T.O.T.S. on DisneyPlus. But give it time. I'm sure T.O.T.S. will spread to Disney+ like the cancer it is.
Illegal streaming – I cannot confirm, but I bet some sick ass clown is illegally streaming T.O.T.S. so you don't have to look at it on DisneyNow – yeah! Stick it to the House of Mouse! If you go looking for it, don't blame me if the Mouse comes for you. Mickey always wins. You've been warned.
YouTube – Disney Junior has an official YouTube channel where you can watch one full episode and then a whole bunch of 2 to 5 minute-ish shorts. Or you might be able to find a sick ass clown YouTuber that shares full episodes… before the Mouse shuts them down that is. But again, and I stress this, why would you want to? And if you watch YouTube in 2 to 5 minute burst episodes, you might regret it more than just letting them watch the damn show on Disney Junior or DisneyNow.
And of course, you can buy all kinds of T.O.T.S. merchandise at various online retailers like Amazon, Shop Disney, or Target. They make the perfect gifts for your young T.O.T.S. fan or a great gag gift for anyone who hates the show as much as you do (or should). Come on. You know someone who would hate wearing a T.O.T.S. shirt that your kid would love so they would have a hard time saying no.
Questions you might ask while watching Disney Junior's T.O.T.S.?
If you find yourself stuck under the weight of your child watching Disney Junior's T.O.T.S., here are some questions you might ponder:
Is Pip (a.k.a. the penguin) from T.O.T.S. a boy or a girl?
I have not officially asked how Pip prefers to be identified, but context clues and the voice actor suggest that Pip is a boy. He is often referred to as "he" and Jet Jurgensmeyer voices the plucky little penguin. His friend, Freddy, also likely identifies as a male.
Who does the voices for T.O.T.S.?
Oddly enough, Disney Junior's T.O.T.S. has some well known and seasoned voice actors and actresses. In no particular order, you'll hear: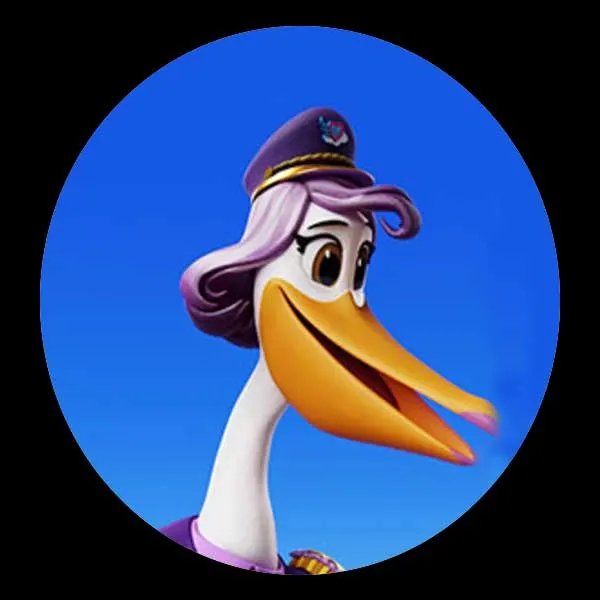 Captain Beakman – Vanessa Williams
Vanessa Williams, of all people, voices T.O.T.S.'s Captain Beakman. Not sure if Disney Channel has become like the Hallmark Channel, where famous people of the 80s and 90s are put out to pasture. But she definitely gained her fame many years ago.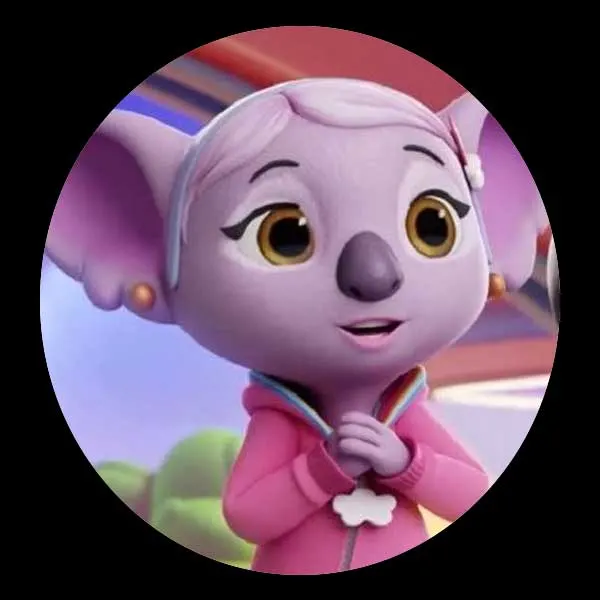 K.C. Koala – Megan Hilty
Megan Hilty voices K.C. Koala. Megan Hilty has lent her vocal talents to other Disney projects, like Rosetta from various Tinkerbell movie sequels and Prisma/Princess Charlotte from Sofia the First (read my review here). Unlike Vanessa Williams, she has gained some fame from Disney and even has her own website. Wow they just let anyone have their own website, even terrible children movie and show reviewers…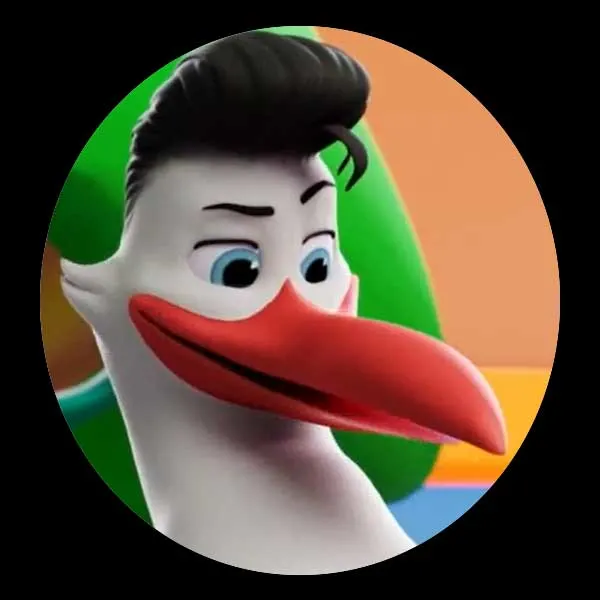 JP – Henri Lubatti
OK so Henri Lubatti is one of those actors that has been in everything but you probably can't place him if you tried. His filmography consists of a lot of side characters and those that only appear in one episode in shows dating back into the 90s. If you know of him, guess what, he voices JP.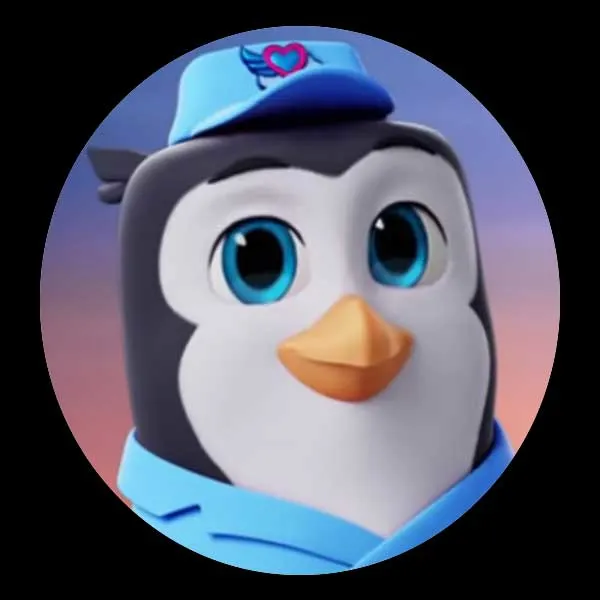 Pip the Penguin – Jet Jurgensmeyer
You probably have never actually heard of Jet Jurgensmeyer. He's sort of the younger version of Henri Lubatti – in a bunch of shit but probably don't have a clue he actually is. Well, if you are interested, you can hire him through his website here. I don't know what kind of gigs he does, but maybe you could convince his agent to allow him to cosplay as Pip the Penguin at your kid's next birthday party.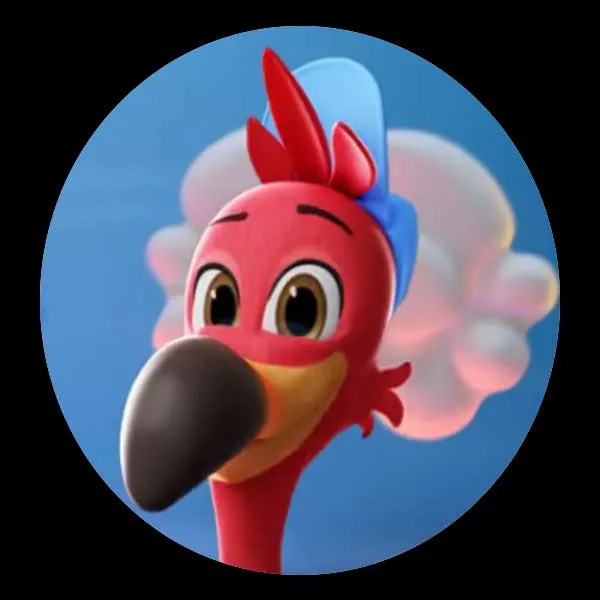 Freddy the Flamingo – Christian J. Simon
Another one of those actors you probably won't recognize, but he's been in a lot of random roles. Christian Simon voices the all too plucky Freddy the Flamingo and delights your children with his antics. Like Jet Jurgensmeyer, you'll probably see more of Christian J. Simon in future Disney projects.
Disney Junior's T.O.T.S.: Honest Parent Review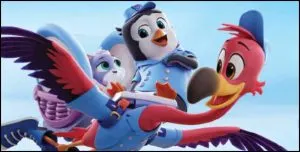 Name: T.O.T.S.
Description: Disney Junior's T.O.T.S. features the many adventures of Pip the Penguin and Freddy the Flamingo as they deliver self-described "adorable" animals to their forever parents. Since they are the only non-stork delivery team, they have to work hard to prove their worth to the "esteemed" Tiny Ones Transport Service.
Author: Nathan
Plot

Characters

Watchability

Theme song
Honest Parent Review
What can I really say about T.O.T.S.? To say it's a terrible show would give way too much credit to Mickey and the Roadster Racers (I can't stand that shit) that I would actually describe as a terrible show for parents. But it's not exactly TV programming I would willingly subject myself to when offering to watch a show with my 5 year old. Then again, I can't say I'd pick any Disney Junior show to watch if given the choice.
One thing I can say for sure, I absolutely loathe the theme song.
"La da da da da da da
Bringing this baby home
La da da da da da da
Bringing this baby home."
It seriously gets stuck in my head. It's worse than "Let It Go." Much worse. I sort of hate myself more for humming that shit. A part of me dies each time.
But almost all the Disney Junior shows are like that. The "Hot Dog" song from Mickey Mouse Clubhouse… Or the theme songs to Puppy Dog Pals, Vamperina, or the rebooted Muppet Babies. I'm pretty sure the theme songs are the second form of torture the House of Mouse inflicts on unsuspecting parents.
The first is watching the crap. The second sneaks in as you go about your day and idly sing, "wow o wow, Vamperina" when you least suspect it. It's the moments that make you say, "shit. What am I saying?" The Mouse knows. The Mouse don't care though.
As a show goes, at least Pip and Freddy solve problems using actual problem solving skills and such. There's none of that Mickey Mouse Clubhouse or Dora the Explorer crap where they ask you, "do you see a large sucker? <pause> That's right! It's the parent you are holding hostage! We've got ears, say cheers!"
The plots are also not mind-numbing or 100% terrible. You get something *mostly* new each episode. But don't get me wrong. If you actually sit and watch it, you are probably going to hate it. That is, of course, unless you are die hard Disney fan that can never say anything critical of Disney. Even when it is well warranted. But you do you.
T.O.T.S. also breaks some ground on Disney Junior. They sorta, kinda, maybe tackle discrimination because Pip and Freddy are the only non-stork flying team. It is kind of interesting because Sofia the First was supposed to be the first Latino princess. Ariel Winter, the voice actress who voiced Sofia, is white. Let that sink in.
If you have to watch something on Disney Junior, I would sadly recommend T.O.T.S. over Mickey's Mixed Up Adventures or Mickey and the Roadster Racers. Mind you, that is not an endorsement. Rather, it is simply me saying, you are lease likely to slip into a coma if you are forced to watch T.O.T.S. with your tots.
Pros
Plot lines vary from show to show
Characters are not terribly written
Its short
Cons
THE THEME SONG – mind you, its often played twice. Because you know, they are bringing that baby home
It's a kid show with little humor thrown in for the parents
Your kids will probably enjoy it, which means you'll have to watch it again