Maybe you've seen some of these movies and loved them. Maybe you haven't seen any, and you're curious. And maybe you pretty much loathe these movies. But no matter what your situation, the following are some of the most underrated Disney movies that are worth a watch.
Most Underrated Disney Movies
I've seen more than my fair share of Disney movies over the years. And now with Disney Plus, there is virtually no shortage of good, bad, and fugly movies that Disney has released over the years to choose from.
Disney has produced no shortage of straight to home video dumpster fires over the years. Any of the Air Buddies series (like Spooky Buddies or Santa Buddies) come to mind as does Belle's Magical World.
But Disney also has plenty of hits. The movies everyone seems to like, even if there is no solid reason to really like the movies. Sleeping Beauty and Frozen II: Into the What-the-hell-did-I-just-watch-known both come to mind for me.
The focus of the most underrated or underappreciated Disney movies list are the movies that often get overshadowed by Elsa belting out "Let it Go" or the OG princesses who get attention because they are Disney's staple. These are movies that – shockingly enough – I'd recommend to anyone interested in watching something new or something they have not seen in while on Disney Plus or other streaming platforms.
1. Hercules (1997)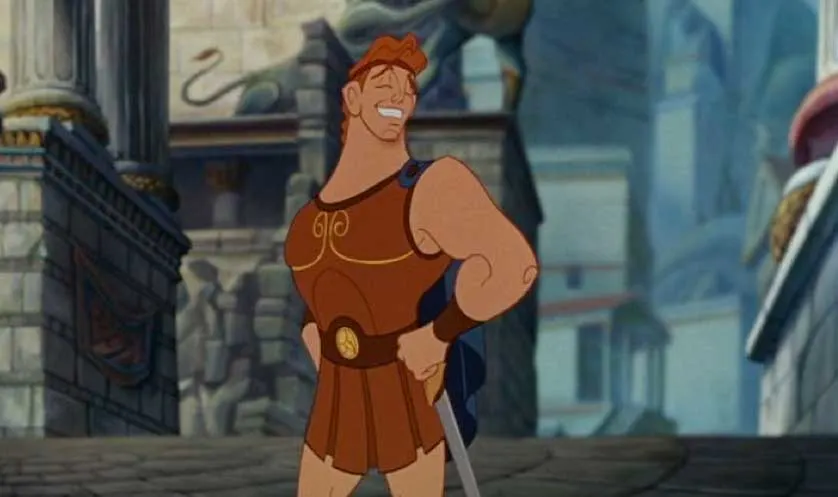 Hercules came out towards the end of the so called Disney Renaissance of the 1990's. And though generally well liked (7.3 out of 10 on IMDb and 76% audience score on Rotten Tomatoes), people often over look the movie when compared to other 90's hits like The Lion King or Beauty and the Beast.
Hercules follows the titular character on his quest to regain his place on Mount Olympus. When Hercules was a baby, Hades tried to kill him but failed. The rest of the movie focuses on how he has to become a hero to return to Mount Olympus.
In classic Disney fashion, the writers completely re-imagined Hercules' back story from Greek mythology. I guess the bastard love child of Zeus whose jealous step mother tries to kill time and time again doesn't make for a good family film.
Still, Hercules has a solid enough story, decent voice actors, and some of Disney's best songs. It is well worth a watch if you have not seen it yet or have not seen it in quite some time.
2. The Emperor's New Groove (2000)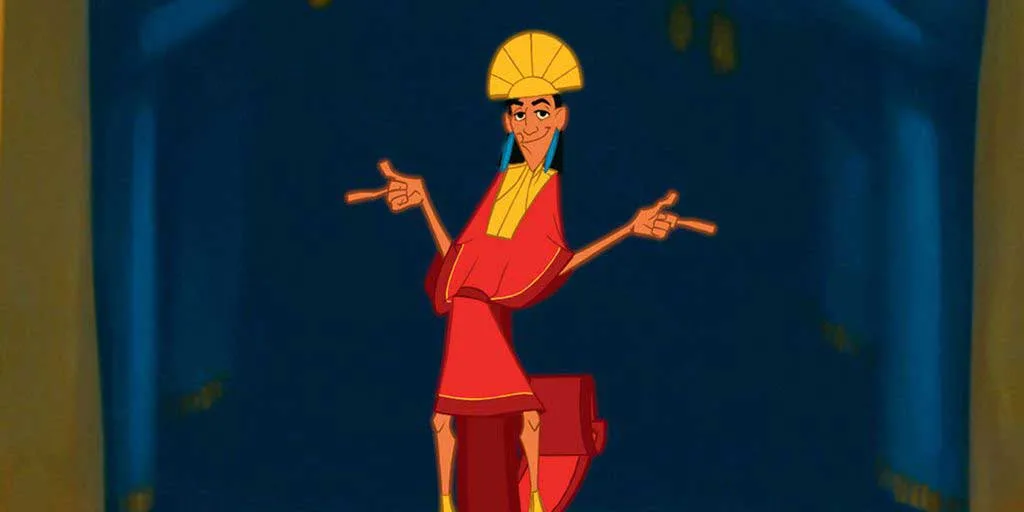 Disney's The Emperor's New Groove is a bit of a departure from their normal tales. It features the voice talents of David Spade, John Goodman, Eartha Kitt, and Patrick Warburton (you know, the tall guy with a distinct voice who was Elaine's boyfriend for a while on Seinfeld).
IMDb ranks The Emperor's New Groove at 7.3 out of 10. It fairs a bit better on Rotten Tomatoes with a 83% audience score. But Disney largely seems to ignore that the lighthearted comedy is one of theirs, and so it deserves a place on the most underrated Disney movies list.
Perhaps Disney ignores this gem because it is a bit off beat from their normal brand of princesses and flashy musical numbers. But it is a must watch for people with dry, sarcastic senses of humor who appreciate David Spade's wit.
3. The Princess and the Frog (2009)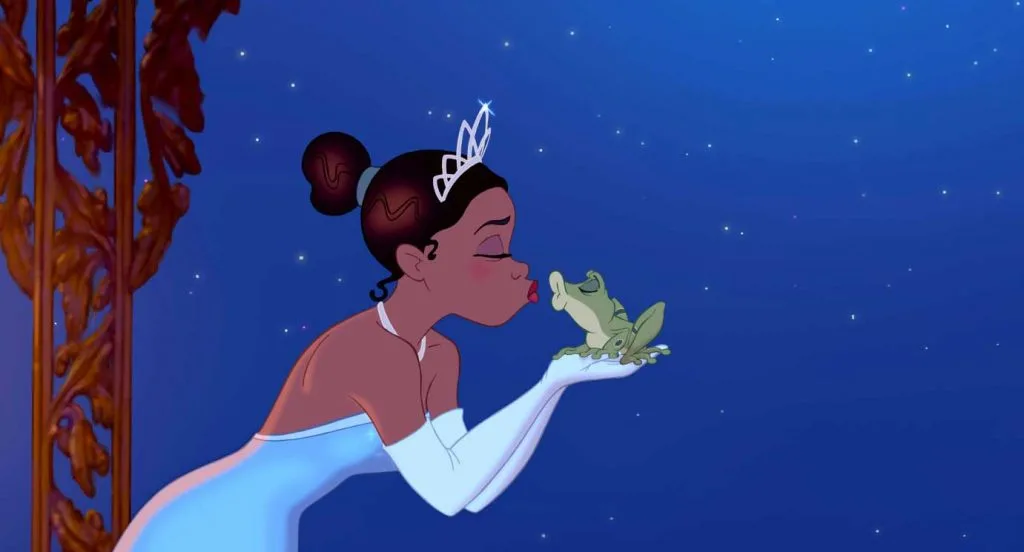 When it comes to underrated Disney movies, The Princess and the Frog earns a spot. Sure, Tiana is recognized as one of the newer Disney Princesses. And she is a refreshing change from the white girl only princess club.
But people seem to forget about The Princess and the Frog with its depiction of New Orleans and the bayou. Like Hercules, The Princess and the Frog scored a 7.1 out of 10 on IMDb and 74% audience score on Rotten Tomatoes, neither of which are terrible scores.
The Princess and the Frog is worth a second look if you tried it already a while ago. It features a "princess" who is ambitious and can take care of herself. Tiana's a great inspiration for young girls.
4. Hocus Pocus (1993)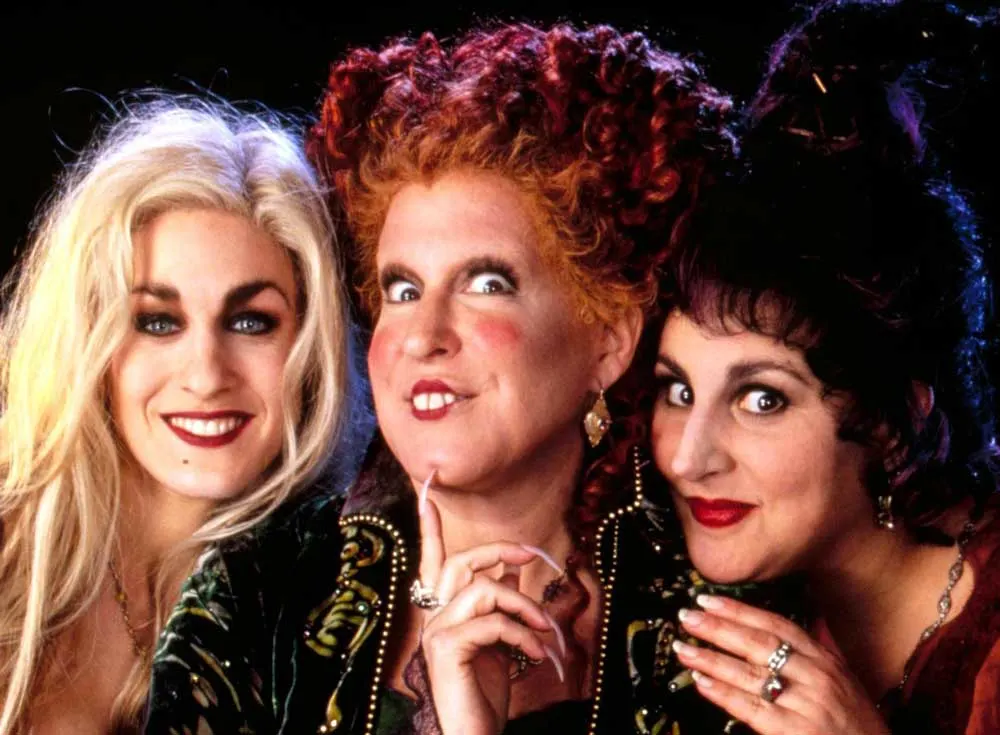 One of our family's favorite films to watch and a cult classic, Hocus Pocus is not well respected when it comes to reviews and critics. IMDb gives Hocus Pocus a 6.8 out of 10. Rotten Tomatoes has a higher audience score of 71%, but also an abysmal critic rating of 34%.
But who cares about critics' opinions anyway? Those people are just jerks who look for things to criticize…
But what's not to love about Hocus Pocus? It's a fun family friendly film, like Casper, set around Halloween with one of the best scenes involving a perverted bus driver. But unlike Casper, it is not a reboot of a character.
If you are looking for a fun film that you can't take too seriously, check out Hocus Pocus.
5. Lilo and Stitch (2002)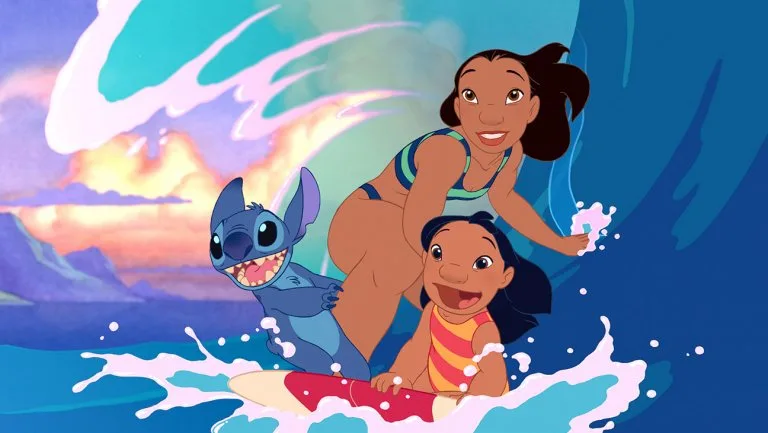 Another underrated Disney movie, Lilo and Stitch actually had a decent run for a bit. It spawned three additional movies and a TV series where Stitch and Lelo went on a mission to find the one true home of all his cousins or some nonsense.
Though each successive movie and TV series declined in quality, the original Lilo and Stitch was pretty good. It offered an interesting extraterrestrial tale wrapped around a story about modern day orphans facing the prospective of being torn apart.
The Rotten Tomatoes' audience score is 77%, so it is not terrible. But it's 7.2 on IMDb is not a great score. Both scores should be overall higher. So if you want a break from classic Disney stories or princesses on Disney Plus, it may be time to check out Lilo and Stitch.
6. The Incredibles (2004)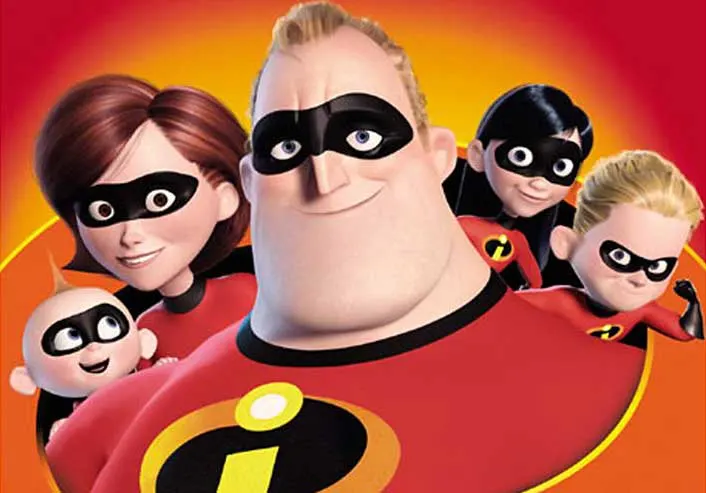 The Incredibles is an interesting case. There are a lot of people who like the movie. And on Rotten Tomatoes, the critic score is 97%. But it only scores a 75% audience score. IMDb has The Incredibles listed at a fair score of 8 out of 10. But considering the quality of The Incredibles, the movie should have scored much higher.
The Incredibles may have been 4 to 10 years too early. I'm not saying the MCU would have improved the reception, but audiences may have better accepted this fresh take on the superhero genre once the MCU got going.
The Incredibles is funny and contains a decent amount of action and adventure. It features a great cast. And pokes fun of what happens after all the action takes place of a typical super hero movie and the amount of money it costs society.
If you haven't seen this one, it might be time to check it out on Disney Plus. And if this is your first time seeing it, you won't have to wait 14 years to watch its sequel like everyone else did.
7. Wreck-It Ralph (2012)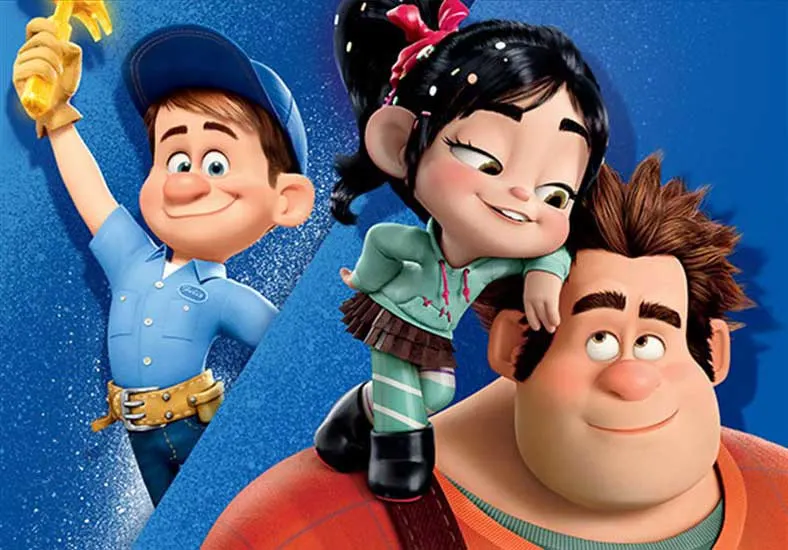 Wreck-It Ralph offers a blast of nostalgia for any parent that played video games heavily from about the late 70s onward. The movie is set in an arcade that you have to suspend disbelief didn't close shop by 2012. Otherwise, it seems legit that video game characters in an arcade would come to life and have full lives both in and outside of their games.
What makes Wreck-It Ralph good is that it contains humor for the adults, fun animation and characters for the kids, and a non-princess story line for Disney to tell. It does fair well on Rotten Tomatoes with 86% audience score, but IMDb ranks it at 7.7 out of 10.
Most of the complaints seem to revolve around product placement, the setting of an arcade (I can give them that one since this wasn't a period piece, which would have made more sense if the story took place in the 80s or 90s.), and/or the "potty" humor. (Don't be a Sanctimommy, the humor is not that bad.)
If those things easily offend you (Sanctimommies – I'm looking in your direction), Wreck-It Ralph is not for you. Otherwise, you should check it out when you get a chance.
8. Moana (2016)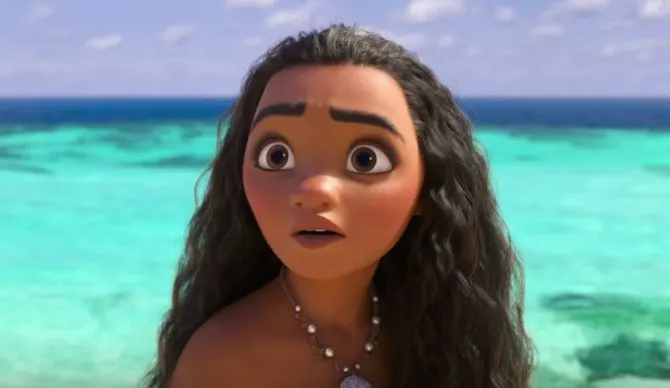 Moana is another underrated Disney movie that deserves a bit more attention. Though overall well liked on Rotten Tomato scores with its 89% audience rating, IMDb gives it a much lower 7.7 out of 10 rating.
Moana is refreshing because it partially mocks the Disney princess genre while depicting a strong, determined female lead. Moana also features one of the best sound tracks that is on par with or even better than Frozen. And the Rock (Dwayne Johnson) gives one of his best performances with the sarcastic, hard to like Maui.
If you have not seen Moana, I'd definitely recommend it. Also, after watching it countless times with my daughter who loves it, the songs are still decent and the funny parts are still funny.
9. Enchanted (2007)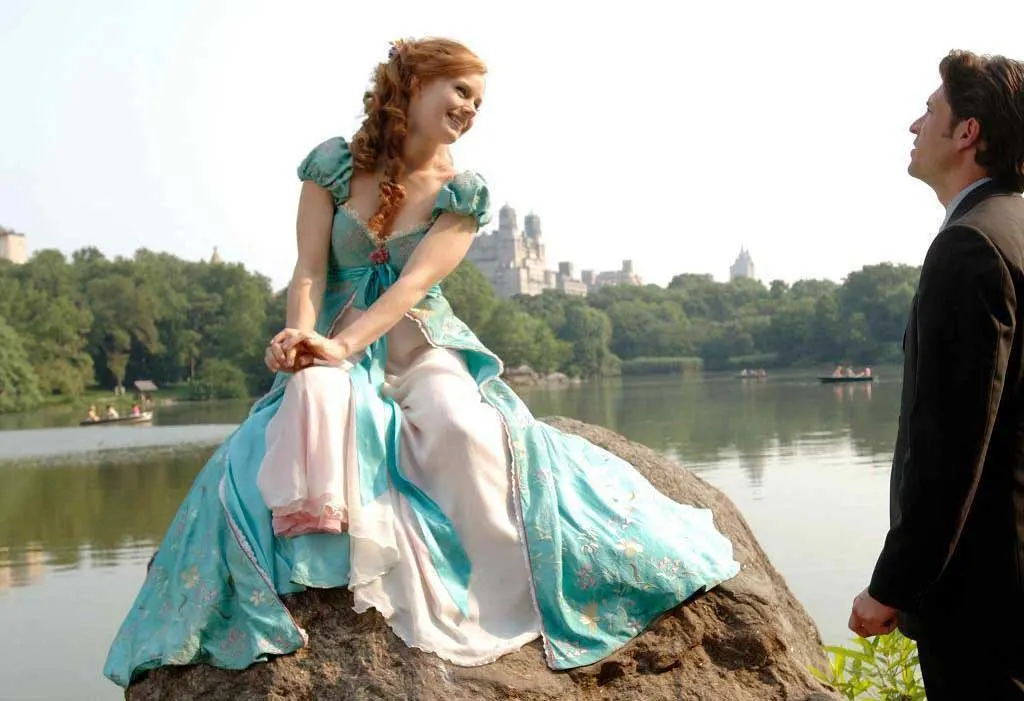 Disney's forgotten princess, people don't give Enchanted enough credit for its story, music, and humor. Enchanted was one of the first Disney movies that poked fun of its own princess genre.
Disney based the characters largely based off their classic princess characters and stories. But then the writers mock them all. The movie with its cartoon to the real world crossover, pokes fun of love at first sight and how everyone can break out into song and dance.
Rotten Tomatoes gave Enchanted a lowish audience score of 80% while IMDb gave it a 7 out of 10. If you haven't seen it and want to see a fairy tale character come to life, you should check out Enchanted. Warning though, if your kids like cartoons, there is not much cartoon in this movie.
10. Anastasia (1997)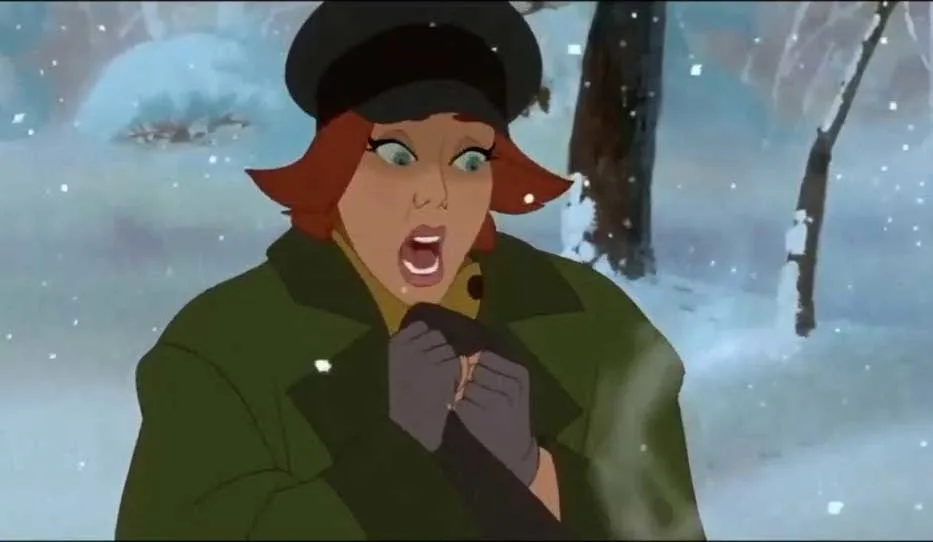 Disney's very own bastard child, Anastasia is the step daughter princess that Disney wished it made in the 90s. Originally a Fox production, Anastasia makes me wonder why Fox didn't do more princess genre films to compete with Disney.
But likely because of the messy past and Anastasia being an acquisition and not "genuine" Disney movie, they largely overlook this decent princess tale. Honestly, it is pretty much on par with Disney princesses, if not better, and features Christopher Lloyd before he hit rock bottom doing Santa Buddies. And like other Disney movies of the time, it has a good original songs and features a strong princess lead.
However, Rotten Tomatoes' audience score is not great at 77% and IMDb's score is even worse at 7.1 out of 10. But if you like a good princess movie or just sticking it to Disney* by appreciating something that is not their original movie, then it is time to check out Anastasia.
*Please note: Disney still wins if you watch it just to stick it to them – they still get your money.
11. The Rescuers (1977)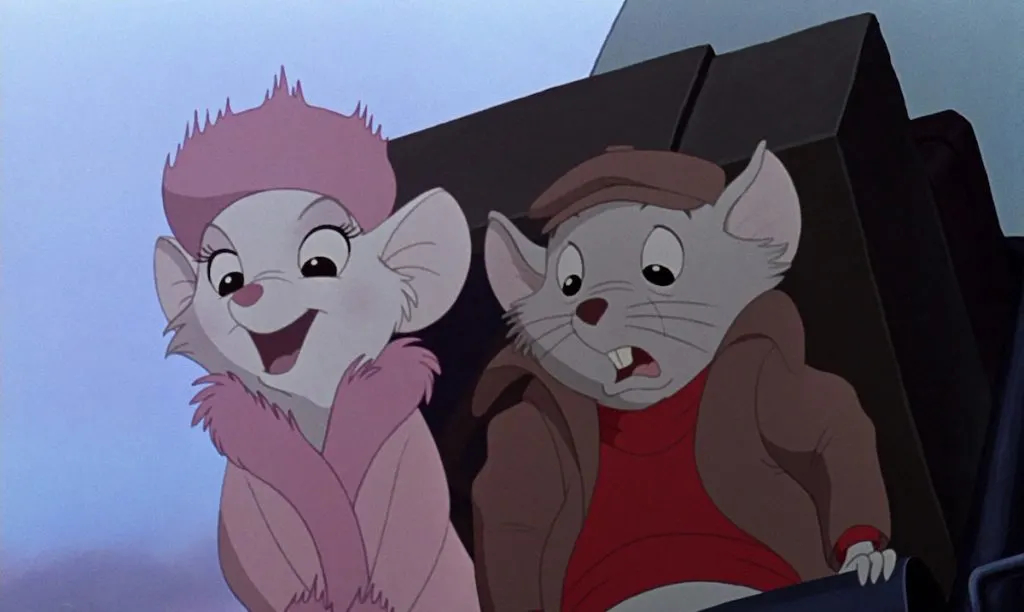 Long before the days of Pixar or even the Disney Renaissance of the 90s, The Rescuers held its own as a decent Disney movie that is often underappreciated. It is a bit darker than other Disney movies, but it provides an enjoyable fantasy story about two mice that rescue a little girl from her kidnappers.
IMDb gives The Rescuers a 6.9 out of 10 and the Rotten Tomatoes' audience score is almost the same at 68%. But for a movie that fit neither into the earlier golden days of Disney or the later 90s Renaissance, The Rescuers provides a decent story to reconnect with on Disney Plus and deserves a spot on the list of most underrated Disney movies.
12. Atlantis: The Lost Empire (2001)
Disney really tucks this one under the carpet for some reason. Is it the best movie I have ever seen? No. But Atlantis: The Lost Empire is one of a few Disney animated movies that represents the science fiction genre with a hint of Indiana Jones thrown in for good measure.
Atlantis: The Lost Empire offers an interesting story and can hold an adult's attention for at least a single viewing. It may not rate well with younger viewers, but those interested in science fiction type tales will likely enjoy it.
IMDb rates Atlantis: The Lost Empire at 6.9 out of 10. It fares even worse on Rotten Tomatoes with a 49% critic score and 51% audience score. With these scores, it solidly earns a place as one of the most underrated Disney movies on the list.
---
Have others that should have made the list of most underrated or underappreciated Disney movies? Disagree with the selections? You can silently stew about it, leave a comment about what your votes are, or whine and bitch that every one the choices is wrong.
Plot

Characters

Watchability
Comments Rating
( reviews)